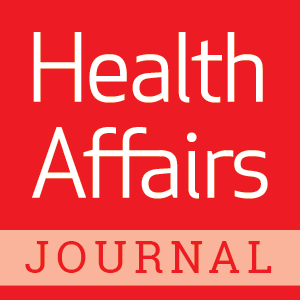 A Mental Health Center Uses Photos To Connect People To Community
Eight years ago, in 2013, Candice Vigil hit her lowest point. A domestic violence survivor, the Colorado mother of five found herself isolated and desperate: Her young son had cancer, her ex-husband was threatening to take custody of him, and she had just found out she was HIV-positive. In her despair, she tried to take her own life but was not successful.
"I just think I had like a break where my brain just finally shut down, I think, from too much stuff going on," Vigil says. "And I just tried to plot my own self to not be here no more, and it didn't work out the way I planned. So when I woke up, I was not even confused but really not coherent for a long time."
In the aftermath, Vigil sought mental health care in Jefferson County, west of Denver, but did not feel a connection to the programs there. So, on a recommendation, her care was transferred to the Mental Health Center of Denver, which bills itself as a model for innovative and effective community behavioral health care. Specifically, she had heard about their 2Succeed programs, which provide work and education training programs as part of psychiatric rehabilitation.
"I didn't want to just go to therapy and then see my therapist once a month. I didn't feel like that was enough for me" she says. She had heard good things about 2Succeed: "They have job placement, they have recreation classes, they have furthering your education if you want to get your GED or college." Yet it was daunting for Vigil to even think about pursuing all that. "It took me thirty days to get through the front door," she says. "It was just really hard to get in there, to walk in there, for me. It was exposure to everyone in regular life."
Vigil's journey with the Mental Health Center of Denver has had a tremendous impact on her recovery. In 2015 she enrolled in the culinary training program at 2Succeed and later got her ServSafe food manager's certification. Because of her past, it was hard for her to get a job in a hotel or other industry, but she was hired by 2Succeed itself, initially as a receptionist and then in an administrative role. When a supervisor role in the culinary program came up, Vigil was interested but wondered whether she could seriously apply.
That's around the time she heard about a new program at the Mental Health Center of Denver that was meant to increase community participation among people with mental illness and help participants set achievable goals. Called Bridging Community Gaps Photovoice, the program was taught by peers who also had experience with mental illness and consisted of twelve weekly classes that met for two hours, followed by additional monthly sessions and individual mentoring and support. Over the course of the six-month program, participants identified what communities they belonged to and set their own goals, using the well-known SMART (specific, measurable, attainable, relevant, and time-bound) goals framework, for achieving something meaningful to themselves within those communities. The program was brought to Denver by researchers at Boston University, in Massachusetts, as part of a larger randomized study to determine the program's effectiveness.1,2
Vigil was intrigued.
"I would watch other people complete the class and was like, 'What are they doing? What is this SMART thing they're talking about, and how are they getting all this knowledge by going to this class?' And they were like, 'Oh, well, they pay us fifteen bucks if we come,'" she says with a laugh. "I was like really? To go to class?… I signed up for it, and I feel like it really changed my perspective on how to do things, like genuine things, like be consistent or get up and shower every day." Starting with basics, she says, was important: "Those are realistic goals when your mindset is so small and you can't see any bigger than that."
"I was struggling with my time management, …getting back into the community, engaging in the community again," she says, "after being isolated with a child with cancer and being a domestic violence survivor, and just like a lot of trauma."
Through the program, she gained insights into herself, her role in communities, and what she was truly capable of.
"I felt connected to my community, and my community knew what I was going through. …Photovoice made me feel like I could share my story and have a voice without even having to say anything, with the pictures."
The Intervention
The term "photovoice" refers to a process, often used in qualitative research, that puts cameras in people's hands and asks them to take photos based on certain prompts and then explain in their own words why they took the photos. Although people have been blending photos and stories for years, photovoice as a term and process was formalized in the 1990s by Caroline Wang from the University of Michigan School of Public Health and Mary Ann Burris from the Ford Foundation.3 In Boston, Zlatka Russinova and colleagues from the Boston University Center for Psychiatric Rehabilitation began pioneering the use of the photovoice methodology in the early 2000s to promote mental health recovery.
"A colleague of ours was really one of the students who was first exposed to photovoice. She brought it to the center," Russinova says. "Initially it was part of our services division for some small projects around recovery. Then we decided to build it into one of our research projects. We were looking at helping people with psychiatric disabilities develop stronger capacity to cope with prejudice and discrimination."
Initially they planned to use photovoice in a small research project and move on, but Russinova was struck by the results.
"I was sitting in this class, and I was really impressed by the power of photovoice and the group process and visual and narratives," she says. "I decided to completely revamp my research project and threw away the initial plan about the intervention, which was going to be the typical psychosocial-educational intervention. And we built the whole program around photovoice."
The researchers also realized that photovoice had potential not just as a research method but also as an intervention in and of itself.
"Photovoice is a very powerful method and process," Russinova says. "When it's used for research purposes…it has, inevitably, positive benefits for people who participate in the research project. However, what we did, about fifteen years ago—we decided to use photovoice as a clinical tool, as a therapeutic tool as part of a larger intervention."
The Center for Psychiatric Rehabilitation designed a ten-week program to help people with psychiatric disabilities cope with prejudice and discrimination, then another six-month program to help people in recovery pursue vocational services and find jobs. Next the center launched the Bridging Community Gaps Photovoice program in 2017, funded by a five-year grant from the National Institute on Disability, Independent Living, and Rehabilitation Research. As part of the grant, Russinova and colleagues developed the program and then tested it as part of a large, randomized study at four sites: the Mental Health Center of Denver; the Southwest Connecticut Mental Health System in Bridgeport, Connecticut; Boston University's Center for Psychiatric Rehabilitation; and Horizon House of Riverside Community Care, in Wakefield, Massachusetts.
"The purpose of the program is to foster the community participation of people with psychiatric disabilities," Russinova explains. "As we know, people feel marginalized, people feel discouraged, people kind of are isolated, you know, lonely. And stigma is a major issue, but there are broader kinds of ways to approach community participation. …We really want to help people go there and have meaningful lives. We focused on helping people really set goals, meaningful goals."
Finding Community
At the Mental Health Center of Denver, Griff McClure has been involved in the implementation of the Bridging Community Gaps Photovoice program since day one and has helped manage it. He has seen people go from feeling like they didn't belong to any community and being afraid to set goals to realizing they were part of many communities and could set achievable goals and reach them.
One class participant, he recalls, lived by himself in an apartment outside of Denver and didn't venture out much. Quiet and introverted, he felt anxious about being around other people. Early in the photovoice class, he took a picture of two people sitting at a local park in Denver that he loved walking around.
McClure recounts that the student, reflecting on his own photo, said, "'I would really like to find somebody that I could sit in the park with.' And I thought, 'Wow, that's powerful.' So we said, 'How would you do that?'"
After students define a goal that they'd like to achieve in their community, photovoice instructors help them identify the steps to get there. So the student who lived outside the city found an apartment in Denver, started volunteering at a cafe, and met a new friend.
"He then sends us a picture of the park again," McClure says, "and now he's there with this friend of his."
The power of the program is that students realize that they can achieve real goals through small steps and that they are not as alone in their struggles as they think.
The power of the program is that students realize that they can achieve real goals through small steps and that they are not as alone in their struggles as they think.
"As they start talking to other people in the group, they start to realize they have a lot of similarities and a lot of frustrations and a lot of difficulties [in common]," McClure says. "It's really powerful. There's the photovoice process, the steps they have you go through. But a secondary process is the power of all the people that are in the class."
Meeting around a long table, students would tell each other things they've never told anyone else before, he says, and relationships would grow.
"These classes and these groups started becoming a very close-knit group of people [with whom] they wanted to stay in contact," he says. "Many of the people, their biggest struggle was that they were staying by themselves. So we started seeing that evolve in the class. …They started realizing in different ways and different perspectives, they actually have more of a community than they thought."
Peer To Peer
In the weekly classes, students learn about photovoice, define community, and brainstorm the communities they feel they currently belong to; discuss the benefits of living and participating in the community; and then begin taking photos and creating narratives around them.4 For their first assignment, students are asked to take photos that describe literally or symbolically what "being a member of my community" means to them. They then set their first community goal and take pictures that represent that goal. It could be something as simple as going to the library on a public bus or something more complex, such as Vigil's goal of applying for a supervisor job in the culinary program. Facilitators teach them to create a goal that is "SMART." They also learn what assets are available in their communities and in themselves to help them achieve their goals, as well as what barriers to community participation they may face, such as stigma, self-stigma, and discrimination or lack of money and transportation. They are then taught how to use the resources available to them and how to overcome challenges that stand in their way. The classes end with an exhibit displaying and appreciating the photovoice works created in class.
Beth Travis, a class facilitator for the photovoice program and a peer supporter at the Mental Health Center of Denver, also has been with the program since the beginning. Travis and the other facilitators went to Boston University for immersive training and had a trainer who listened to their classes and provided suggestions and encouragement. The facilitators learned how to lead a class, how to make students comfortable, and how to encourage discussion among students.
"Initially we would need to encourage people to feel safe and to contribute," Travis says. "Inevitably we had one or more, many times several, people participating who, when asked what communities they were part of, felt they were part of none."
Although there was attrition in the program—about 40 percent of students tend to drop out after the beginning weeks, according to McClure—those who stayed generally developed deep connections.
He explains, "As an example, there was one woman who we knew would not be staying in the class, because she sat in the back of the room, her arms were crossed, she said nothing. After the first meeting she came and she said she did have something she wanted to put up, but she didn't want to talk about it. It was CA, or Cocaine Anonymous. We kept thinking that she would leave, but it resonated with her. She continued to stay, and, in fact, it was really quite important—one of the most remarkable breakthroughs we had in the class."
The fact that the classes are peer led contributes to the program's success, says Travis, who herself has depression: "They really opened up even more because it was peer led."
Travis says that being a class facilitator has helped her, too. "By being out there and talking with people…and sharing, it has made me much less isolated and much less depressed. It's also given me direction in my life."
Students have taken photos of Denver's Martin Luther King Jr. Day Marade (a combined march and parade), homeless people, churches, the downtown YMCA, pets, and subsidized housing, Travis recalls. What has struck her about completing the program is how it helps people identify their self-stigmas and leads to more self-acceptance among participants.
"Self-stigma is how we view ourselves," she says. "And especially as someone who has depression, some anxiety, I have not achieved all that I would want to—or if I have, then it's gone away. It's this sense of, I am not who I was or who I feel I should be, and so I hold that against myself. It's a weight to carry around. …Accepting that in myself, acknowledging it, has helped me push through somewhat."
McClure has his own lived experience with mental illness that also helped him connect to the program and to students. He struggled with depression for many years, and after one severe bout became homeless. He eventually worked with a case manager and started his first job at the Mental Health Center of Denver about twenty-five years ago.
"I've had people who have come into [the center] who are homeless, and I would welcome them and hug them," he says. "I tell them my story and I say, 'We are going to work this together.' They start crying because they realize, wow, they're finally safe. And they see that there is a path, they can now be on a path to get out of where they are."
Promising Outcomes
At the end of 2020 the researchers from Boston University wrapped up their randomized trial in Denver, and the team submitted its final report to the National Institute on Disability, Independent Living, and Rehabilitation Research in May 2021. Although the results have not yet been published in a scholarly journal, Russinova shared some of the highlights. The researchers found that people who participated in the Bridging Community Gaps Photovoice program experienced steadier frequency of community participation compared with people in the control group. The researchers also found trends toward increased levels of social interaction, decreases in some aspects of people's internalized psychiatric stigma, and less tendency to alienate from others.
The Mental Health Center of Denver has also done some focus groups with participants and talked to participants anecdotally.
"One thing that a lot of folks talked about is how participating in it shifted their perspective in one way or another," says Tracesea Slater, the evaluation and research manager at the Mental Health Center of Denver and a program evaluator in the initial years of the photovoice program. "They'd begin to look at things differently as they were taking photos. So the act of actually taking the photos and then talking about them changed the way that they were looking at things around them."
Participants said they found it refreshing that photovoice wasn't focused on talking about their mental health or mental illness.
Participants also talked about gaining a sense of belonging, increasing their self-confidence, and believing in themselves more. Finally, participants said they found it refreshing that, unlike some other programs at the Mental Health Center of Denver, photovoice wasn't focused on talking about their mental health or mental illness.
"That was just one aspect of who they were, and there were all sorts of other aspects," Slater says. "It didn't have to come up at all. They didn't have to focus on that, but they were still helping their well-being and helping their mental health."
Beyond the clinical trial data, participants such as Vigil attest to the sustained impact it has had on their lives. After setting her goal of applying for the supervisor position in the culinary program at 2Succeed, Vigil mapped out the steps it would take, applied, and got the job. She says she continues to use SMART goals in her life and has taught her mother and her son, who overcame his cancer and is now graduating from high school, to do the same. She also continues to take pictures.
"This next year I'm investing in a professional camera," she says. "I document everything."
"It sticks with you, taking pictures," she adds. "There's a moment I want to capture, I make sure to capture it, because in my mind I'm already making the text of it—what is that going to mean to me? …That's what photovoice did for me."
Having identified the communities she belongs to, Vigil is also giving back to those communities through advocacy and sharing her story, including working with domestic violence survivors, cancer survivors, American Indian elders who have experienced trauma, and women who have HIV.
Operating Challenges
Although the photovoice program's group dynamic is one of its strengths, it can also be a challenge, Russinova notes. The COVID-19 pandemic made this particularly clear, as courses were put on pause and then adapted for a remote environment. Another tension surfaces with the question, raised by Russinova, of whether a photovoice program could even be useful when applied on an individual basis, rather than in a group setting.
"How could we bring the power of photovoice to individual counseling when you don't have a group process?" she wonders.
Another initial barrier was that participants had to have or be provided with cameras; today this is less of a concern, as most participants now have phones with cameras.
McClure points to attrition as another challenge, suggesting that participants' engagement often comes down to whether it's "the right time for them."
During the five-year research study period of the intervention, participants who dropped out of the program were not allowed to reenter. That's changed, however: The Mental Health Center of Denver will now allow participants who drop out of class to come back later if they want.
"You can start anytime, and you can leave and come back anytime," McClure says. "And we want to work with you."
Other challenges include funding, as some mental health centers don't necessarily have the free capital to devote to programs like this, McClure says. Grant funding has been a key part of the Mental Health Center of Denver's success.
Adapting The Program To Other Settings
Although the Boston University study is now complete, the Mental Health Center of Denver will continue using photovoice as a mental health intervention, this time tailoring it to their unique needs and to different program areas in the center.5
"We've now adapted photovoice to work with people struggling with recovery from drugs and alcohol," McClure says. In January 2020 the center received funding from the Colorado Health Foundation to support such efforts.
Because the initial program was part of a randomized study, the center wasn't able to make any changes to the curriculum or program materials while it was ongoing. With more freedom to adapt, they are tailoring the program to their needs. These efforts include decreasing the reading level of the program workbook to a lower-grade reading level and reducing requests to have students read out loud in class, as reading may be a barrier. They are also rearranging the order in which class materials and assignments are presented in hopes of reducing dropout in the beginning, as well as finding example scenarios that their participants would relate to better, Slater says.
As the COVID-19 situation improves, the Mental Health Center of Denver hopes to resume in-person classes.
Boston's Russinova emphasizes that "the critical advantage of photovoice is the flexibility." She believes that its "infinite adaptability" should make it an appealing model for other programs and providers: "It's so powerful that even if they don't follow our well-established interventions…they will be seeing a benefit."
Although she knows it will take time, Russinova hopes to see photovoice adopted more widely, including as a clinical intervention.
"It's not just this research methodology," she says. "It's great for people who are out there doing the everyday work of helping people with mental health challenges."
NOTES
1

Boston University Center for Psychiatric Rehabilitation.

Center initiatives: photovoice

[Internet]. Boston (MA): The Center;

2019

[cited 2021 Jul 23]. Available from: https://cpr.bu.edu/research/photovoice-2/ Google Scholar

2

ClinicalTrials.gov.

Bridging Community Gaps Photovoice (BCGP)

[Internet]. Washington (DC): National Library of Medicine;

2017

Sep

25

[last updated 2020 Sep 16; cited 2021 Jul 23]. Available from: https://clinicaltrials.gov/ct2/show/NCT03291717 Google Scholar

3

.

Photovoice: concept, methodology, and use for participatory needs assessment

.

Health Educ Behav

.

1997

;24(3):369–
87. Crossref, Medline, Google Scholar

4

For a current copy of the Bridging Community Gaps Photovoice manual, contact Zlatka Russinova at [email protected]

5

Mental Health Center of Denver.

Photovoice

[Internet]. Denver (CO): MHCD;

2021

[cited 2021 Jul 23]. Available from: https://reachingrecovery.org/photovoice/ Google Scholar