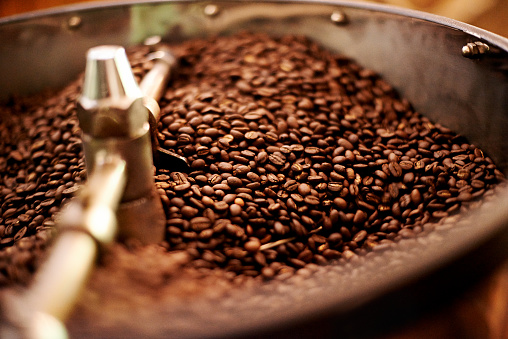 Coffee industry trends 2020 to today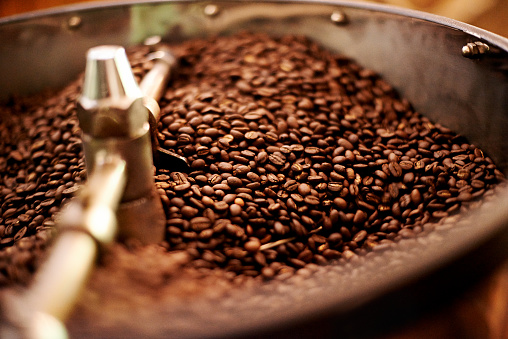 The coffee industry has grown over the past two decades and with the popularity of coffee chains and independents sprouting across our towns and cities, is it any wonder that this bustling industry has had to diversify product offerings and think about the future trends to stay vibrant and alive.
Coffee suppliers and industry leaders have worked hard to understand the trends that are happening and offer these to the general public in recent years.
New coffee trends from 2020 to today
In the last few years alone, we have seen the introduction of new coffee into specialty and mainstream coffee stores. These have included;
Dalgona or whipped coffee
Dalgona is a Korean honeycomb toffee but, you won't find that ingredient in this coffee. Instead a Dalgona or whipped coffee is a trend that mimics the light texture of honeycomb toffee — thanks to the whipped instant coffee, sugar, and water used to make it. It gained huge popularity in 2020 thanks to TikTok and the fact that most of the world was locked in their homes watching TikTok videos… including the Dalgona coffee.

Nitro cold brew
Cold brew coffee is where coffee grounds have been steeped into water for between 12 – 18 hours. By infusing cold brew with nitrogen gas, you get a light and creamy texture to the coffee as well as an appealing visual of micro-bubbles cascading out of solution, much like a famous Irish alcoholic beverage available on tap around the world.

Matcha
You may have noticed a lot of green in coffee bars in recent years. Well, the matcha is to blame for it. Whilst a coffee latte has espresso, steamed milk, and foam, a matcha latte combines green tea powder, water, and milk. The beverage doesn't deliver quite as much caffeine as its coffee counterpart, but some consider it to provide a cleaner caffeine boost than coffee.

RTDs
RTDs or Ready To Drink coffee captures many of the coffee trends we have seen in recent years such as the cold brew and even latte flavours a barista would usually have to prepare. They have been pre-prepared by coffee suppliers. RTD coffee is usually canned or bottled, already brewed, flavoured and sweetened.

Non-dairy milk alternatives
Hearing "oat latte" and other milk alternatives for traditional coffees is definitely not new but the growth of this market has been incredible in recent years. In 2020, the market size value for non-dairy milks in general was 18.81 billion U.S. dollars. This is expected to expand to 41.06 billion U.S. dollars by 2025, showing the non-dairy milk trend is here to stay.

At home coffee trends
Thanks to a global pandemic and people being forced to stay in, we became very accustomed to making our own coffee at home and even experimenting with different things. Think of coffee pods, french press and even aeropress.

Emerging trends for next year
Going into 2023, many are wondering what the emerging trends will be and how the coffee industry will respond to these.
Health alternatives
We are generally becoming a more health conscious society and the largest purchasing group, Millennials, are driving this trend. From salads and yoghurt bowls to keto friendly snacks and even teas with lots of added minerals and supplements from natural products like honey and lavender.

Rise of RTD demand
Time is also a contributing factor to the new trend for 2023 and with more people living on demand, so must the coffee. Nitro cold brews and velvety iced lattes are going to be in high demand for a discerning audience.

Coffee flavours
There is also the need to keep experimenting and bringing new things into store such as the Dalgona offering in recent years. From sweet treats to spiced flavours, the mixtures and blends are going to be considered for a generation of coffee drinkers.

How your business can keep up with the latest coffee trends
First of all, lets start by saying that trends don't need to be overwhelming, instead they need to be something that helps to drive the market forward and keep you as a coffee business interested and motivated to provide something new and different. Because of the rapid growth of the industry in recent years, trends will have a specific direction and tone that if you're not up to researching, can leave you left out of the loop with many discerning customers.

You can however keep up to date with the latest coffee trends by doing the following;
Subscribing to industry magazines and email newsletters
Check out social media for the latest coffee crazes
Track data from your shop on what's doing well and not so well
Talk to your customers and see what it is they are wanting and what they've noticed that's new or different
Check with your employees on the products that are making a splash
When it comes to understanding the latest trends from the coffee industry, you must start by not being intimidated by all the new choice that is out there. The customer has changed in recent years and values quality to price offering, but also, they are driving the demand for new products and social media trends have driven much of the changes in recent years as well.
Stay up to date with industry trends by going on blogs and websites, checking out what people are doing on social media and even asking around your customers and employees for the things they are noticing and how this can tailor a menu that keeps you current but also in demand!